Digiscape Gallery
Pioneers in digital media training since 1988
Digiscape Gallery, pioneers in digital media training, was started in 1988 and in the span of 2 decades it has carved niche for itself in the domains of prepress and publishing training. At Digiscape our prime objective is to provide excellent and comprehensive education in "Digital Media". Digiscape with its wide range of training skills and capabilities has been the preferred training partner for almost all the leading newspaper & magazine publishers and e-publishing companies in India. Digiscape has trained over 100,000 people in various fields of digital media. Our Alumni are placed in various companies at top positions to the extent that every leading company related to digital media has a few of our alumni as their employees and the list is growing.
Our online interactive library contains hours of video training in some of the most powerful courses in the market. Watch and learn from our industry experts who are passionate about teaching. Our faculties use virtual classrooms and pre-recorded video lectures to explain each course. Digiscape Gallery with its professional team of design professionals and instructors offers a blend of contemporary instruction coupled with hands-on experience.
Whether you are a student, a hobbyist, a professional or an artist conquering the freelance world our innovative teaching methods and materials give you the flexibility you need to master the software and techniques being used in the industry today.
Why subscribe to Digiscape Gallery?
Accessible 24/7
Our online video tutorials are accessible 24/7 to all our members.
Watch just what you want
Courses are divided into individual topics so it makes it easy to find quick answers to specific questions.
Expert Tutors
Our industry expert tutors who are passionate about teaching will evaluate your course work (teachers evaluate your course work), clarify questions and give customized feedback to help you grow.
New Technologies
Stay current with latest design and technology trends across Web and desktop platforms. We ensure modern techniques are adopted wherever appropriate.
Quizzes and test
Test your knowledge with quiz provided after each lesson to help you track your progress and master the skill before moving ahead.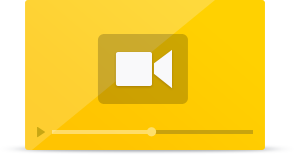 Top-quality videos
Captivating videos use screenshots, presentations, narration, charts, graphics, and audio.
Certificate of completion
After completing a course you will receive a globally accepted certificate which is recognized by employers and universities.
Facilitated Placements
The Placement Assistance is a unique service which will enable the employers to easily search right candidates.